Sept Bible Journal Class & Freebie
September Bible Journal Class
On September 1, we begin In the Silence Era Study, we will examine the 400 years between Malachi and Matthew (the blank page between the testaments) known as the 400 Years of Silence.
Use the coupon code SILENCE30 for a 30% discount off the class and/or kit.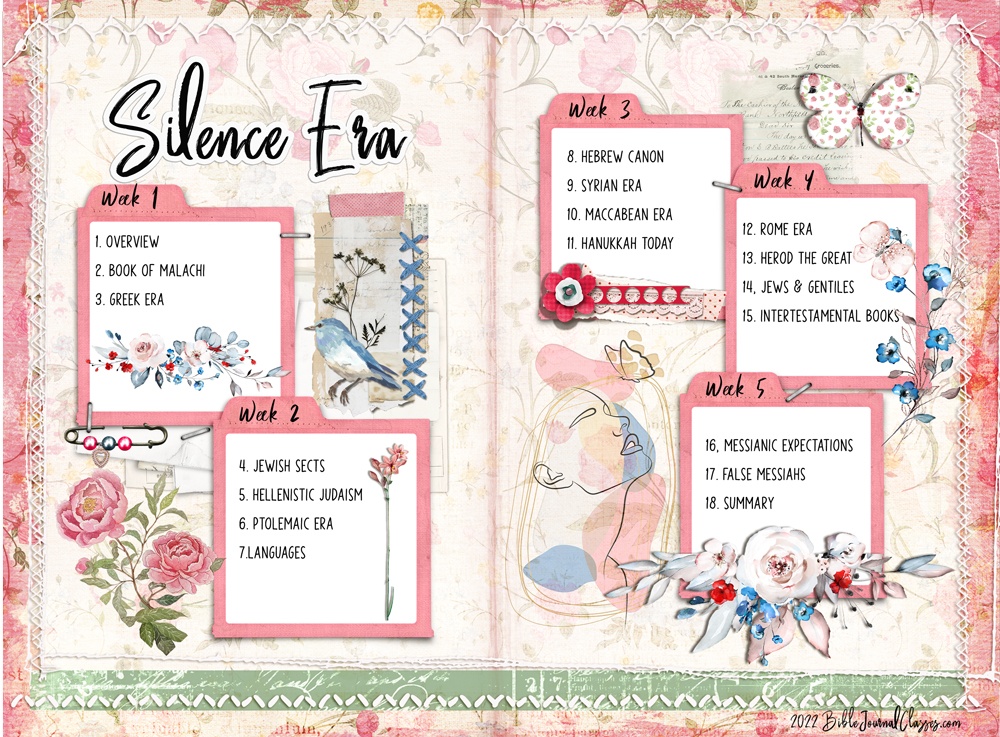 This is a fascinating period rarely taught in any churches, full of political intrigue (both internal and external) and Jewish persecution. It had a significant impact on the Jewish people. Control of the land and the Jewish people passed from one governmental force to another throughout these years, including Persia, Greece (Alexander the Great), Egypt (the Ptolemies), Syria (the Seleucids), and the Maccabees (and the Hasmoneans).
Silence Era Kit
This gorgeous vintage rose versatile kit $40 value is available in the Etsy shop for $13! or with the Silence Era Class.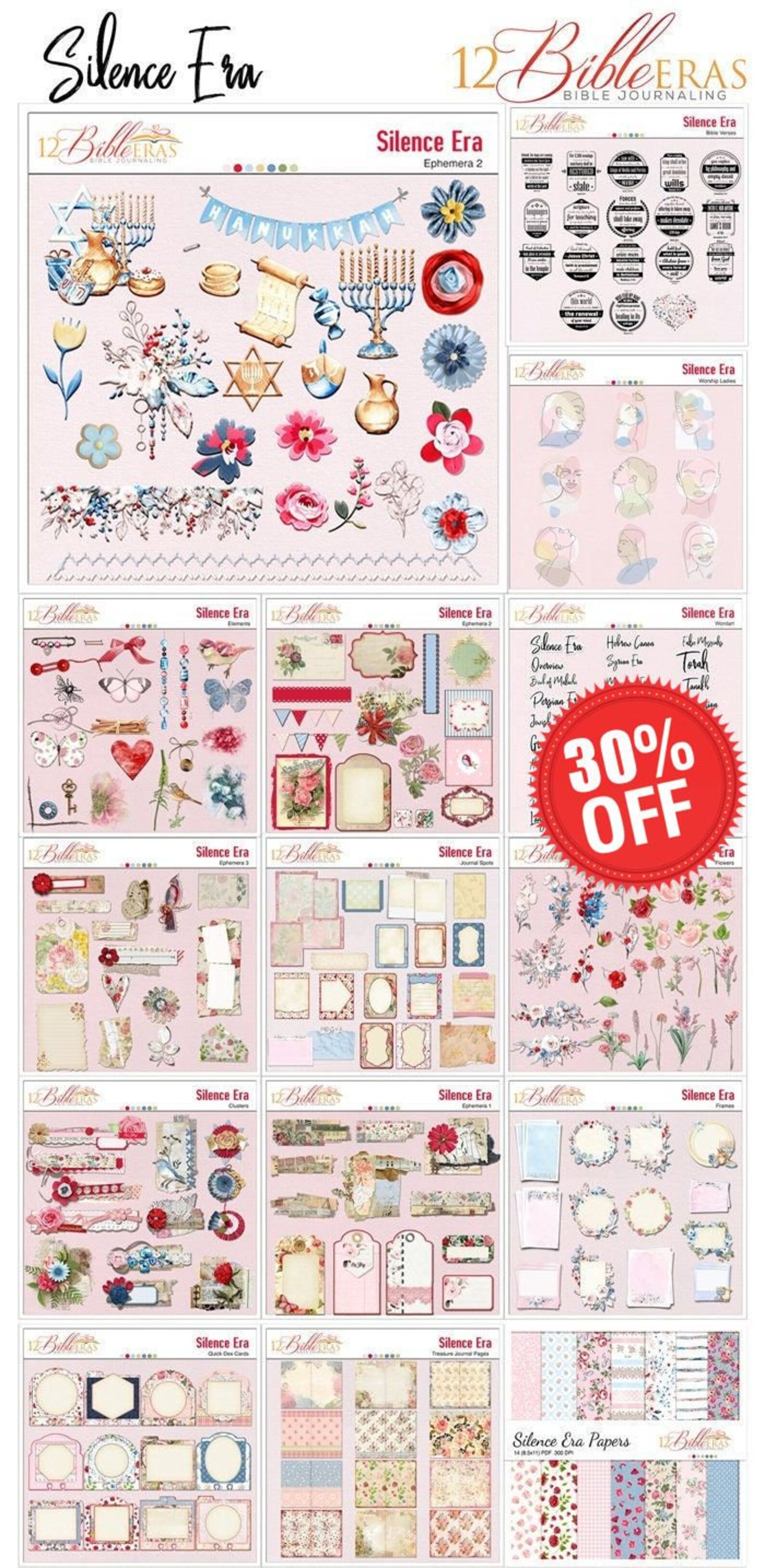 Download
Download the Freebies here. Then jump on the DigitalScrapbook.com Blog Train for several matching freebies!!