What Are Memory Dex Cards? and How They Are Changing Bible Journaling
Remember the Rolodex, a card spinner or box we had on our desks before computers? No? Well, they made a comeback. Heidi Swap started scrapbooking memories with Rolodex cards and called then Memory Dex Cards, and sold kits and dies.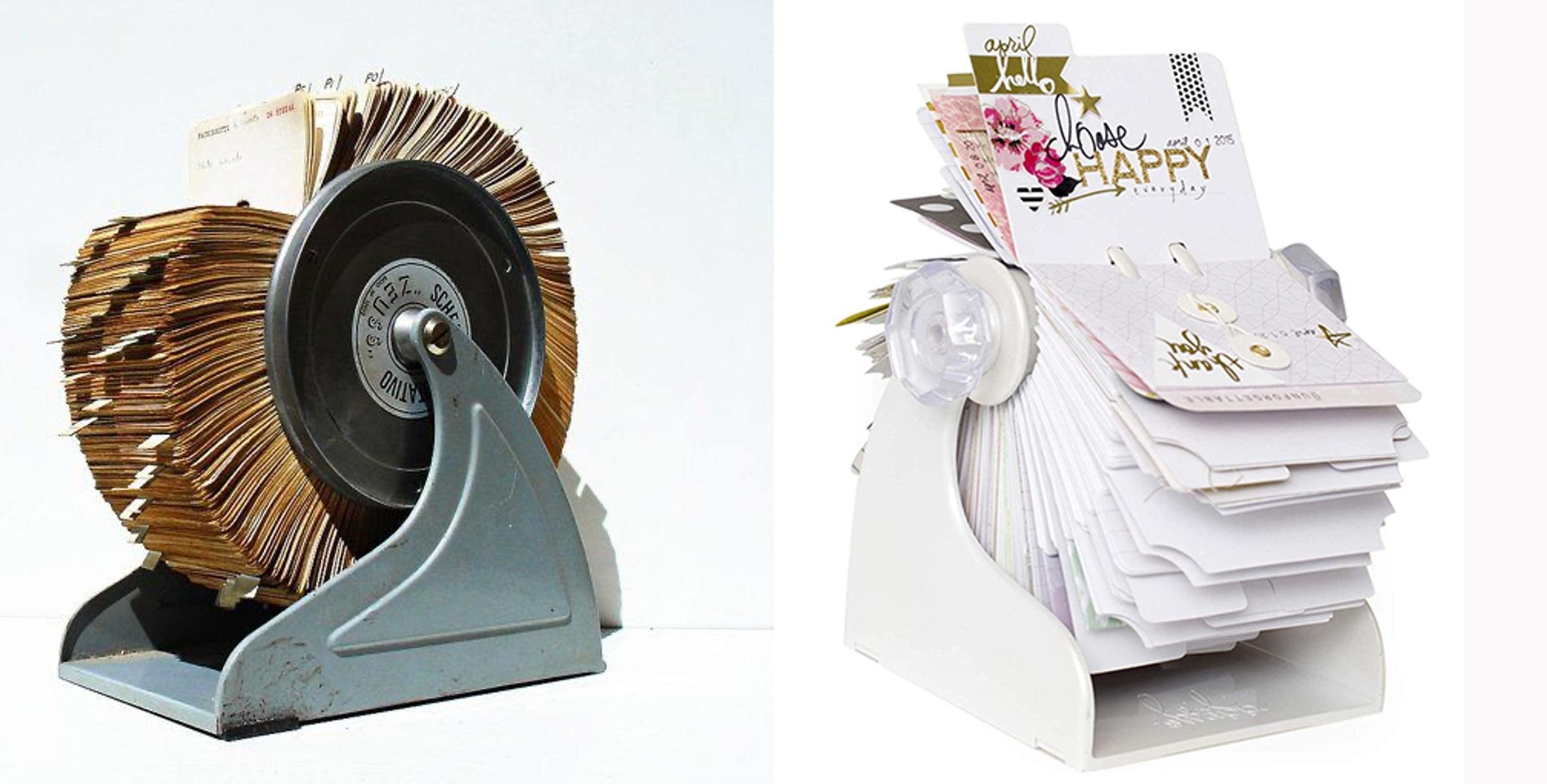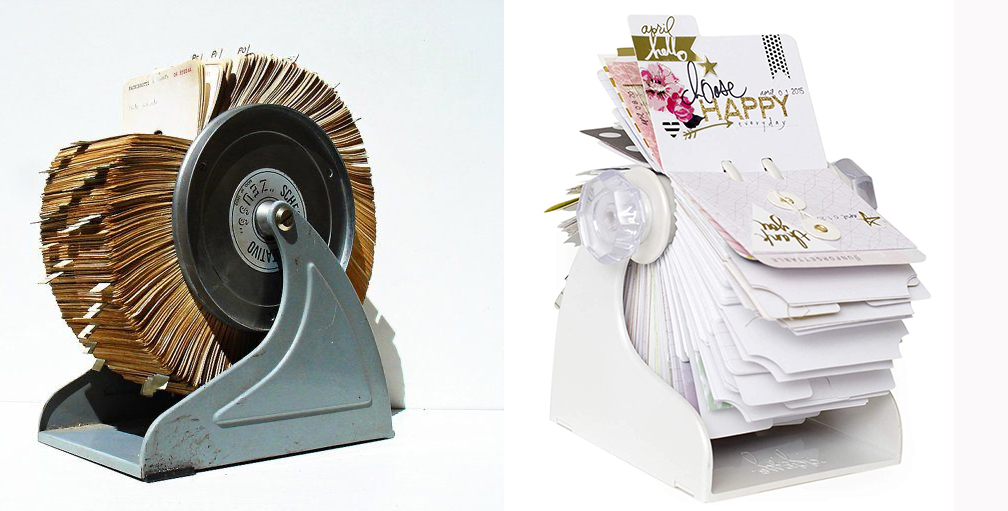 The Bible journal ladies jumped on board and used Bible verses instead of photos to document memory verses or Bible studies. You can add Washi, stickers, ephemera, bows, brads and anything to make them adorable. The video above includes some of my cards from the Who I am in Christ class.
See Printable and Digital Memory Dex Cards in the Etsy Shop
Memory Dex Card Boxes
Most Bible journaling is not seen outside of your Bible, but Memory Dex Cards make adorable displays in their boxes.
---
Bible Journal Kits with Dex Cards
Almost all of my Bible study classes include 24 Memory Dex cards, including 12 patterned cards with inked edges and 12 Quick Dex cards.
---
Lightning Speed Bible Journaling!
If you are in a hurry, just add a verse to a Quick Dex Card and you are finished. If you have more time, you can add embellishments like stickers, trims, and glitter.
Memory Dex Card Templates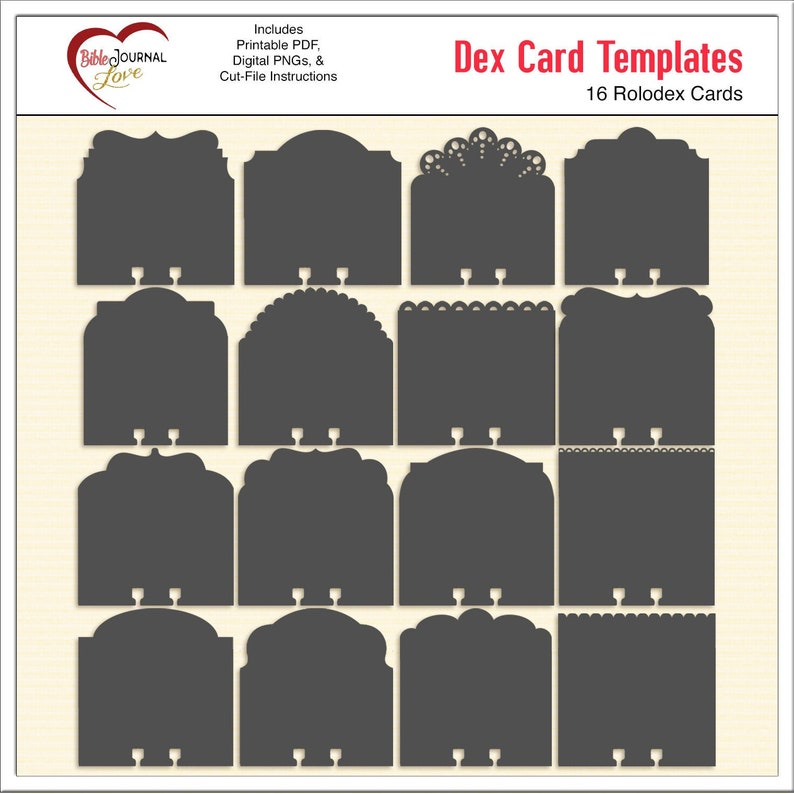 Add Papers to Templates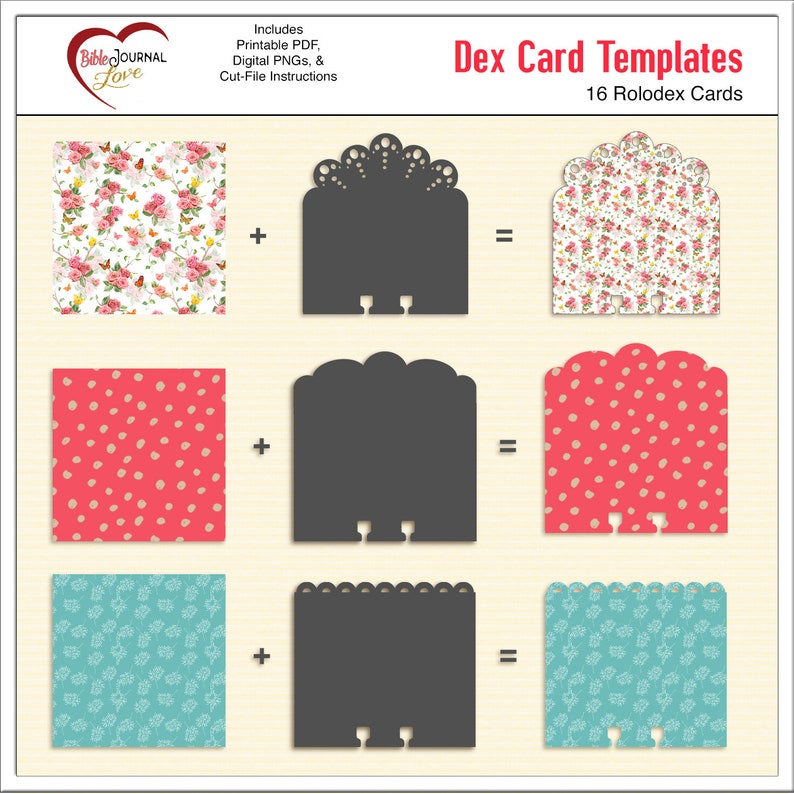 What is the Best Paper to Use for Memory Dex Cards?
The heaver the better for memory dex cards or stickers you want to look like chipboard:
---
How do you get the 3-D look on Digital Memory Dex Cards?
Use foam tape or pop-up adhesives to get the 3-D look. Memory Dex Cards are small, so don't get any over half an inch. See my video on the bunny cards below.
---
Where Do You Get the Box Pattern?
I asked Ceceile, the owner of the PaperZenShop to make a pattern for the cards. It turned out terrific! I cut the SVG file on my cutting machine and it came out perforated (without using a scoring blade). A 4 x 4" box is the perfect size to display 20 to 30 dex cards. it includes a PDF file too. Pick up up for $2.50 here.

SEE VIDEO TUTORIAL FOR MEMORY DEX BOX HERE

What Adhesive Do You Recommend for DIY Dex Card Boxes?
I don't like glue. I use Scor-tape. It is a premium double-sided adhesive, the best on the market, acid-free, heat resistant, and incredibly sticky tape. It is the perfect permanent adhesive for card making, boxes, and books. Scor-tape is the serious workhorse of crafting for any 3-D items. It is paper-backed, which means you can tear it with your thumb and finger. I have tried several and the best deal is this packet in several widths. Much easier to use than liquid glue, it can be used with embossing powders, foils, beads, glitter, ribbon, etc.
What Cutting Machine Do You Recommend?
I tried four different brands and the Cricut Maker surpasses them all. It is the easiest to use and best choice, in my opinion. It has the best capabilities compared to less expensive ones. If you visit craft forms and ask, 99% of the time they will also say Cricut Maker.
I wasted hundreds of hours trying to learn to use the ones I bought before the Cricut Maker, with colossal failures and wasted papers. Brother Scan N Cut was my choice before I got the Maker but it is still no match to the ease of use of the Cricut Maker. I gave up on the Silhouette Cameo; it's sitting in my garage gathering dust. I never cut one item with it