Our Homeschool Journey
Our Homeschool Journey
Our homeschool journey began with a desire to teach our children God's word and the necessary academics to prepare them for life.
At the time, we had four school-age children and a toddler (later, we had nine children). I prayed, set up a schoolroom, chose a curriculum, and planned a schedule. We were well prepared to go forth on our journey.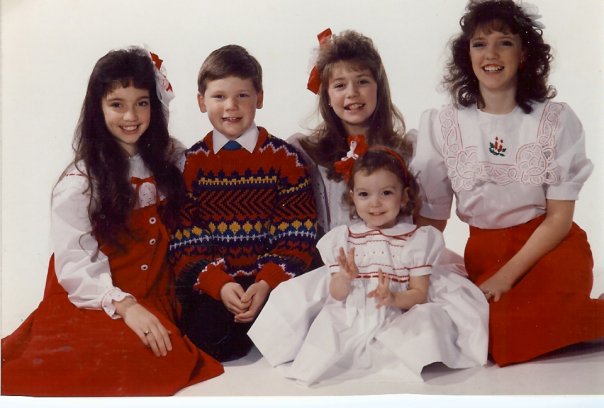 Our classroom was equipped with bookshelves, a child-size desk for each student, a miniature desk for the toddler, a teacher's desk, textbooks, pencils, papers, notebooks, and complete with an American flag. Each child had a separate Bible, history, science, math, spelling, and English workbook.
School rules were enforced. The children were prohibited from talking to each other or me unless they raised their hands. We were "doing school."
Obstacles and Pot Holes (Doing School)
The journey progressed as planned, except for one unexpected obstacle. I, the leader of the expedition, was exhausted. I spent each evening planning six subjects and four grade levels. I spent so much time planning school that I did not have time to interact with my children. The school became little more than a sticky note outside a textbook or workbook telling each student what pages to accomplish for the day.
During the day, I sat at my desk, graded papers, and spent countless hours writing scores in small boxes in a teacher's lesson plan book and, if I had time, answered questions about school work. We were "doing school."
When a mother becomes exhausted, she begins to see things in a different light. Little things become huge, she becomes irritable. A child's average time to learn a fraction concept can become distorted. A few misspelled words seem life-threatening. Suddenly, it appears that the children have no intelligence and will never be able to comprehend very simple concepts. I panicked when some of my children's papers reflected a lack of comprehension. We spent more time in problem areas and increased the amount of school time. I was determined we were going to "do school."
Taking a Detour
I realized it was time for a detour. I was so busy planning I wasn't teaching. I redid our schedule and changed from a textbook approach to a unit study. This allowed me to teach the Bible, history, and science to all the children simultaneously. I worked separately with them on math and language arts.
My planning and grading time was drastically cut. The children and I interacted, we read aloud together, worked on projects, and they were really learning. I thought I had found the answer. The children were doing well academically. Our school day was much more interesting and we all looked forward to school. We were homeschooling instead of "doing school."
To be sure I was meeting state requirements, I spent a vast amount of time studying state standards and achievement tests. This work resulted in my first published book, What Your Child Needs to Know When.
Finding an Alternate Route
I'm not sure when it hit me, but it hit and hit hard. The children were learning academics but somewhere along the line, probably when I didn't see things in proportion, I replaced Bible time with math, spelling, or history.
A quick evaluation of our school time showed a lack of Bible study. Our curriculum was Christian, and we read an occasional Bible verse, but we were not spending time in God's Word. I wasn't even starting the day praying anymore. We had changed to a better road, but somewhere, we changed destinations.
I wasn't the only homeschool parent on the wrong path. The same attitude prevailed at home school conferences. As I spoke to new and veteran homeschoolers., the most frequently asked question was, "How do I know if I am doing enough". As a result, of all those worries, What Your Child Needs to Know When rapidly became a bestseller in the homeschool community. This bothered me. Everyone, including myself, was anxious about state standards and bypassing the destination.
It was time to inspect the map to see where we were headed. I believe this happens to most homeschoolers. Either the destination is chosen poorly in the beginning or somewhere along the line, the intentions to teach children what God commands us to teach our children change to teaching what the state or "world" requires. This happens simply because parents were taught that school equals academics.
God's Word, our map, is alive. It can quickly reveal a wrong-chosen path and put it on course.
One Needful Thing
In the Bible story of Mary and Martha, Martha was so busy with preparations as Mary sat at the feet of Christ. When Martha complained about Mary, Jesus answered and said unto her, "Martha, Martha, thou art careful and troubled about many things: But one thing is needful: and Mary hath chosen that good part, which shall not be taken away from her." (Luke 10:40-42.)
The lesson is simple: only one thing is necessary. Everything else that does not promote that one thing is extra. The most important thing we can ever teach our children is to sit at Jesus' feet and hear His word. Sensible Martha had many accomplishments, but worry and trouble were her rewards. Mary, on the other hand, was praised for choosing "that good thing" which was itself her reward and which would not be taken away from her.
Martha's preparation work was not wrong; it was important. It was Martha's focus that was wrong. It is your focus that makes the difference. Socialistic achievement, which the world stresses, is essential, but it is nothing without Christ.
Academics (math, language arts, history, and science) matter only as they sharpen your focus on the Kingdom of God and His righteousness. Academic subjects are essential tools, but only tools to help in the journey, not the destination or goal.
The moment academics redirect you, cloud your view, to whatever degree they slow your pursuit, they move from helpful tools to what Jesus calls the "cares of this life."
Another Change in Course
I purposed to accomplish the "one needful thing" daily by committing to reading the Bible before any academic schoolwork. True wisdom is only available by spending a significant amount of your home school time studying and teaching God's Word.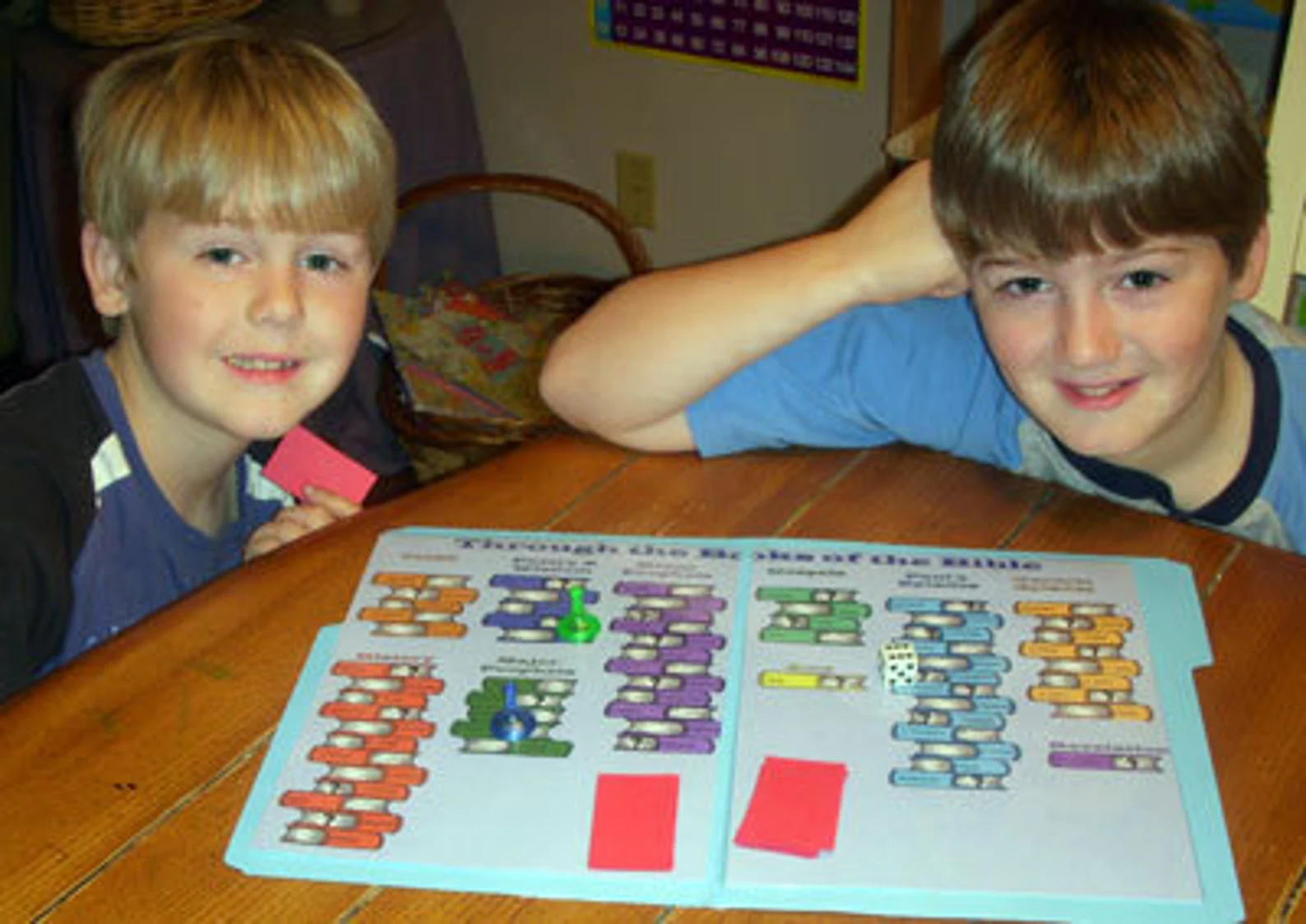 I rewrote What Your Child needs to Know When and added about 200 pages comparing and changing the focus from what the state requires to what God requires us to teach our children. The academics are essential (and checklists remain in the book), but the focus is on God's Word.
"For the word of God is quick, and powerful, and sharper than any two-edged sword, piercing even to the dividing asunder of soul and spirit, and of the joints and marrow, and is a discerner of the thoughts and intents of the heart" (Hebrews 4:12).
I set aside strivings and anxieties and purposed to teach my children who Christ is. We began to spend time sitting at His feet and feast at the table of His mercy, forgiveness, and peace. We began to learn the unseen things of God. We began to learn true wisdom.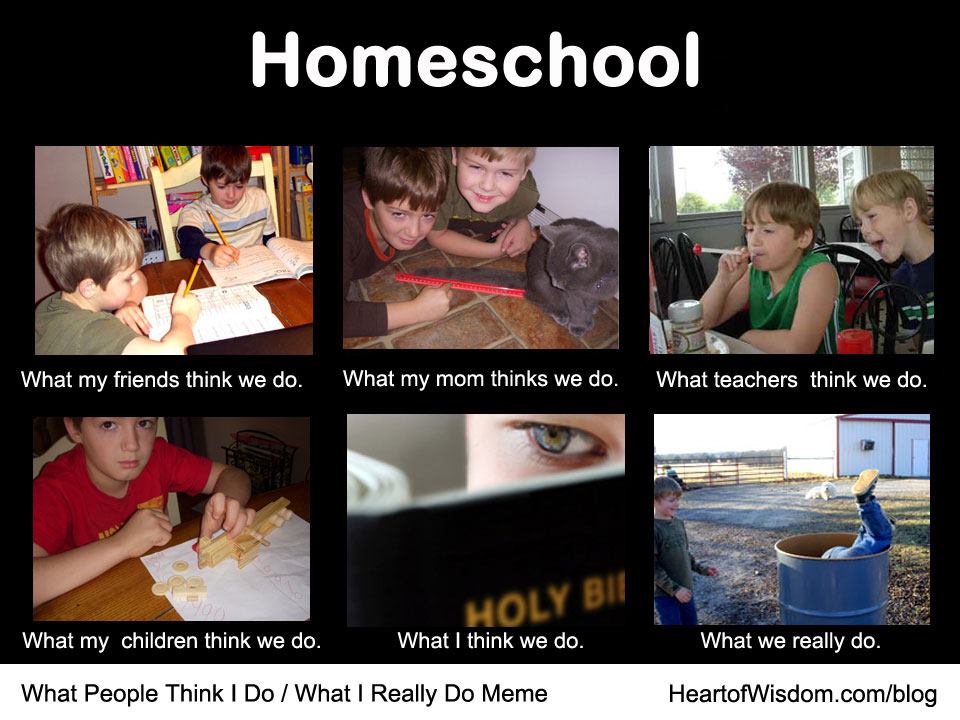 The Journey Continues …Our Destination: A Heart of Wisdom
Many, many changes have occurred over my 20 years of homeschooling.
The teaching methods and approaches have changed, but the biggest change has been in me, the teacher. I made a lot of mistakes and learned a lot. Hopefully, sharing some of my mistakes will help others.
You can't go wrong if you propose to put the Bible before other studies. Through the years, this included different daily devotions, Bible study curricula, focusing on one particular book of the Bible, reading a certain amount of chapters per day, or reading Bible stories.
Honestly, I must say that, at times, it has been a struggle. It's very easy to slip back into "doing school," but each time I slipped, God gently reminded me of the one needful thing, and we would get back on track.
The Heart of Wisdom Approach
After a dozen years of examining different teaching philosophies, learning styles–and, most importantly–what God's word says about teaching children, I designed an approach based on much prayer and my experience above. I call it the Heart of Wisdom approach from Psalms 90:12, Teach us to number our days aright, that we may gain a heart of wisdom. We must renew our thinking about the context of what is taught and the method by which it is taught (Joshua 24:23, Proverbs 3:5-6; Matt 6:19-21; Romans 12:22).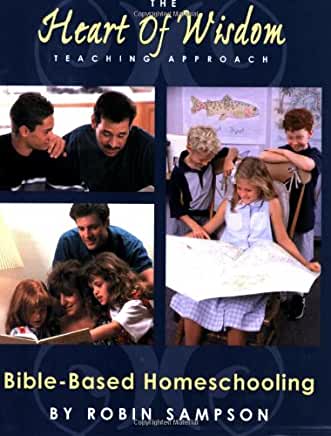 The Heart of Wisdom Teaching Approach centers all teaching on God's Word. It was greatly influenced, and a combination of teaching methods, utilizing Charlotte Mason's philosophy; 4 Step Lessons; Ruth Beechick's language arts teaching methods; the integrated unit study method, the Lifestyle of Learning approach; David Mulligan's writings in the book Far Above Rubies: Wisdom in the Christian Community; and a writing-to-learn philosophy similar to that used by The Principle Approach.