March Blog Train Freebie
It's blog train time! On the first of every month, Digitalscrapbook.com (formerly known as Pixelscrapper) hosts a blog train. Download the freebie at the bottom of this post then follow the links to the other freebies created with the same color pallet.
Make this Folio with the Freebie!
Debbie Wallbank made this ADORABLE folio with the freebie and created a Youtube video on the steps.
The Kingdom Era Bible Journal Class
Enrollment is open for the Kingdom Era Class!
I am very excited about this class! If you have not studied this period you are in for a treat. The stories are fascinating. You're about to go on a journey that will transform not only your approach to God's Word but also your grasp and comprehension of it. This has been the testimony of people who have taken these classes.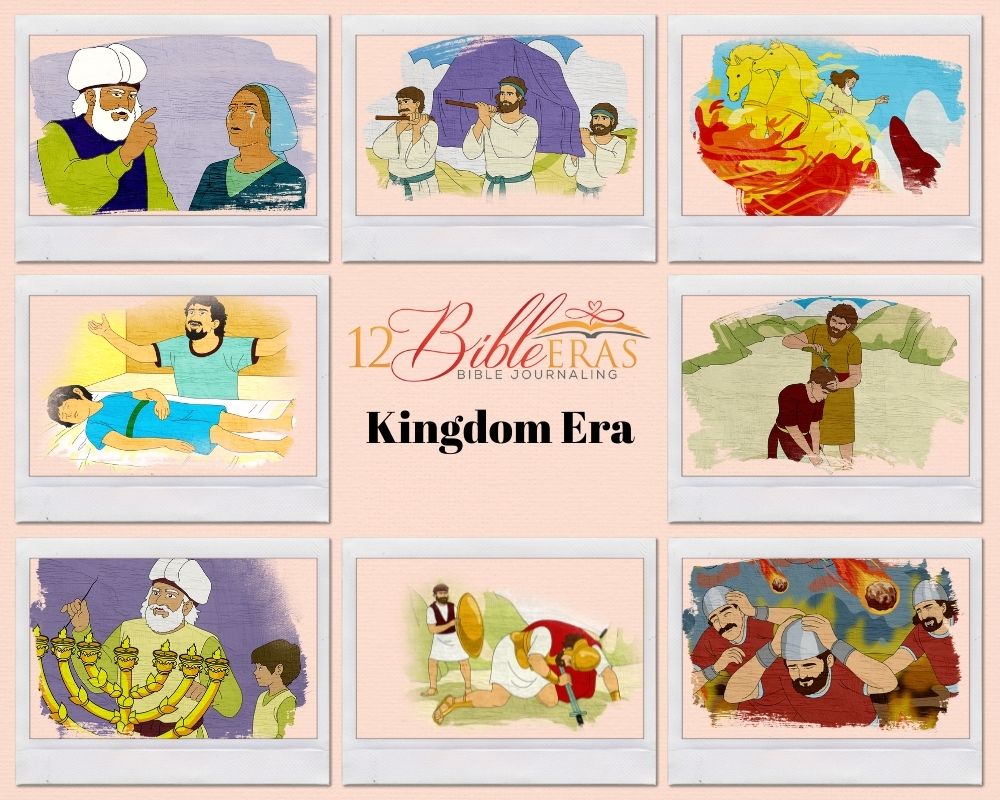 Over the next 30 days we will examine:
1 and 2 Samuel
1 and 2 Kings
1 and 2 Chronicles
We will start with Eli and Hannah and the birth and life of the prophet Samuel. Then we will examine the stories of the three main kings: King Saul, King David, and King Solomon, then move on to the divided Northern Kingdom of Israel and the Southern Kingdom of Judah, Elijah and Elisha, and more. The lessons will focus on the spiritual successes and failures of each kingdom and why Israel and Judah lost the LORD's protection.
Kingdom Era Bible Journal Kit
On checkout, you can choose to purchase the class alone or with the kit (purchased separately $60 value)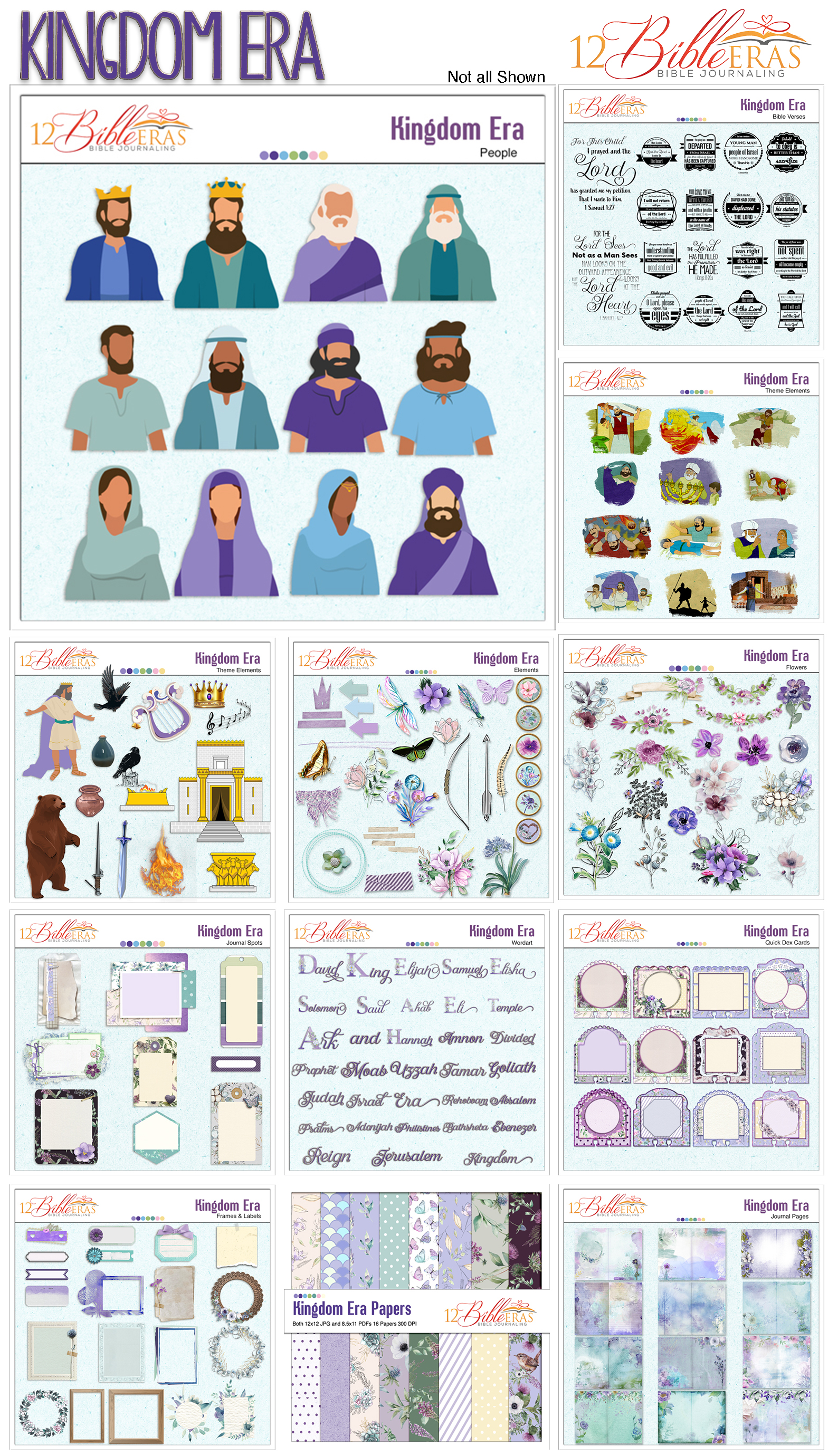 12 Era Bible Journaling
The Kingdom Era is the sixth era in the 12 Bible Era Course. Watch for a special offer after the free March 15 Bible Journaling Webinar. Have you signed up?
We go through the 12 historical eras of the Bible in 12 months.
What You Get in the Kingdom Class
18 In-Depth Lessons
Bible Journaling videos (1-2 per week)
4 Bible Journal Bonus Kits (bonus art not included in the kit)
Optional Bible Journal Kit (twice the size of a Scrapbook kit, so it will last all month)
Coupon toward the 12 Bible Era Subscription (coming on March 15, 2022)
Facebook Group
Free Downloads (Treasure Journal Cover, Schedules, etc)
Lessons
As we view each era, we will Bible journal the key people, major events, and a bit of geography. Beyond the history lesson, we will look at how you can apply the spiritual truths from the Bible stories into your life today. You will receive Bible journaling ideas in every lesson.
PLUS Class Freebies Every Week!
What Customers Say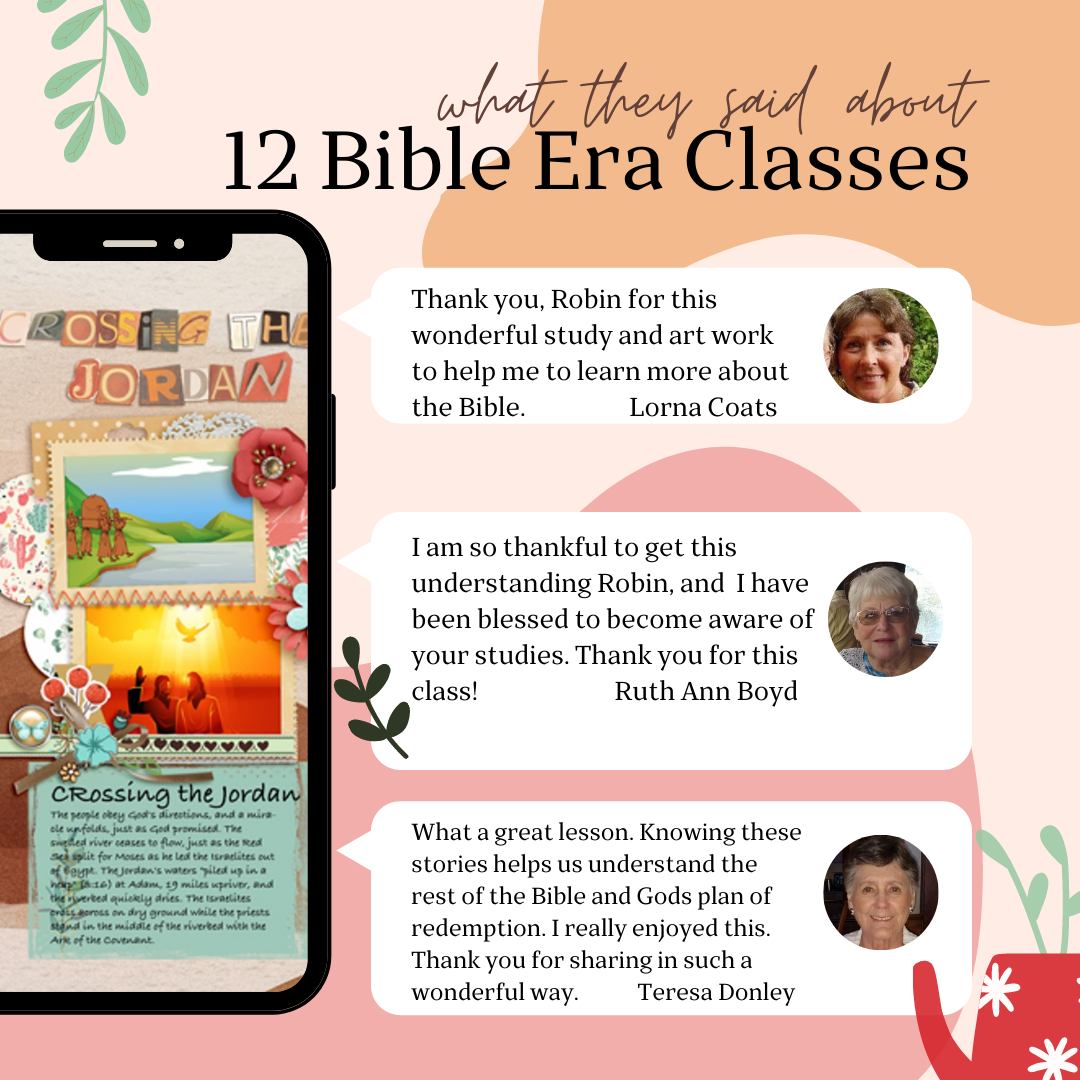 Download the Blog Train Freebie
Click on the image or this link to go to the download.
Click here for more blog train freebies at Digitalscrapbook.com.
---