November Class and Freebie
The Church Era Bible Journal Class begins November 1, 2023. Enroll with the Coupon Code CHURCHERA and save 30%. This coupon will also work with the 12 Bible Era Bundle!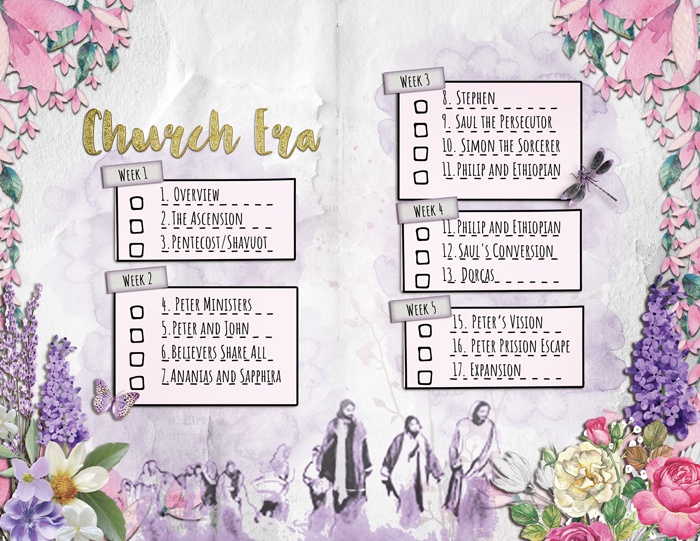 The Church Era Class (class 11 in the 12 Bible Era Classes) begins with Jesus' Ascension, the birth of the Church through Pentecost/Shavuot, Stephen's death, and Paul's conversion. After Jesus gave His disciples a mission, the Holy Spirit acted forcefully through them to carry it out. Discover the thrilling and tough early years of the church, the similarities we share today, and how this relates to our faith.
The 12 Bible Era classes help you piece together the timeline so you can perceive the full picture: the background, and all the shades and colors of the story of the first-century Church, and at the heart is Jesus.
Enroll with the Coupon Code CHURCHERA and save 30%.
Church Era Kit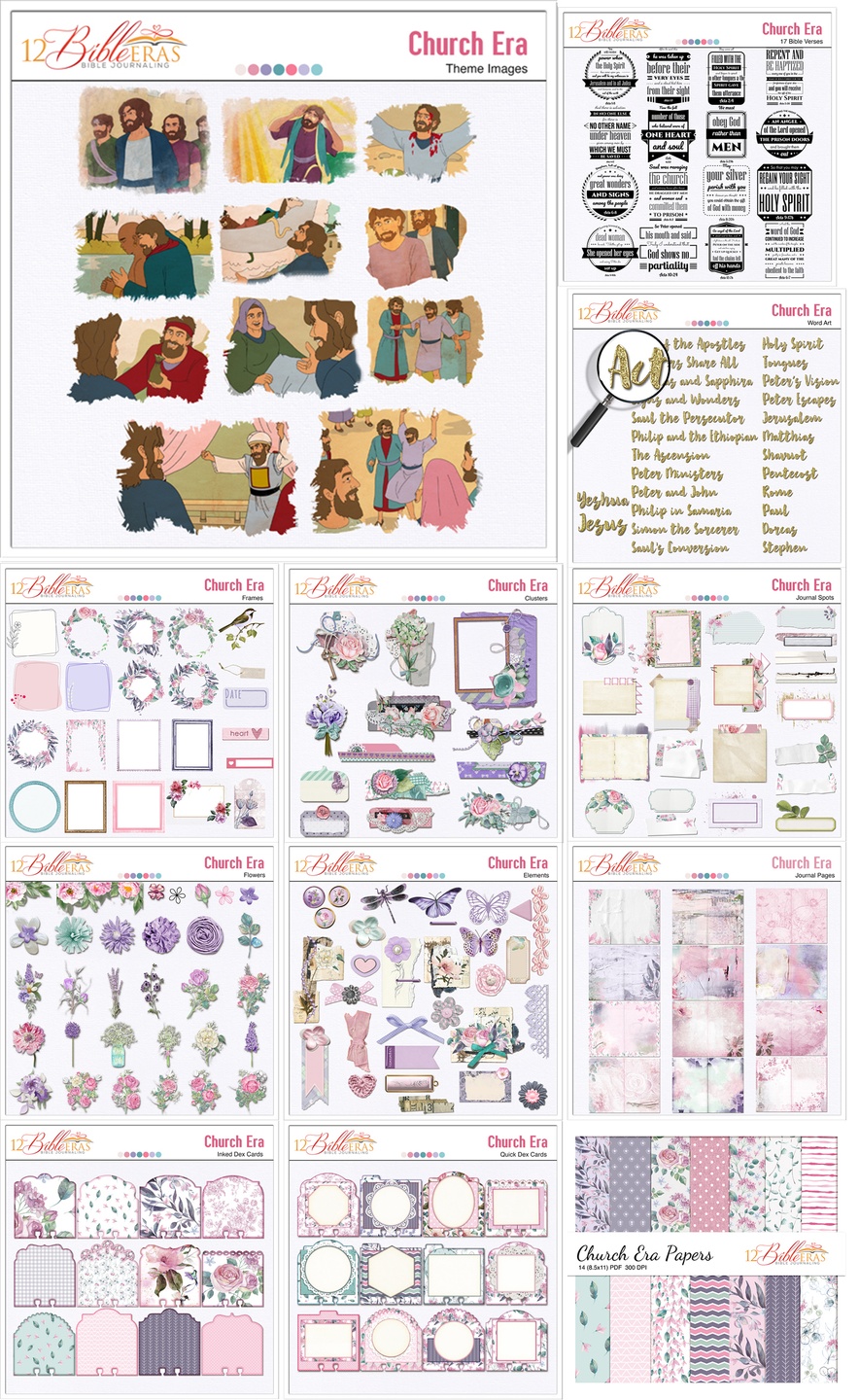 WHAT YOU GET: TWO MEGA KITS one printable and one digital! Over $170 Value! Just the verses are worth the sale price of this kit.
***Digital Nothing will be Shipped*****
TWO MEGA KITS, one printable and one digital!

37 PDFs and 14 zips!!


17 Typographical Verses

26 Word-arts

33 Flowers

13 Clusters

22 Frames

30 Elements

21 Journal spots

14 Papers

12 Treasure Journal pages

Sample Pages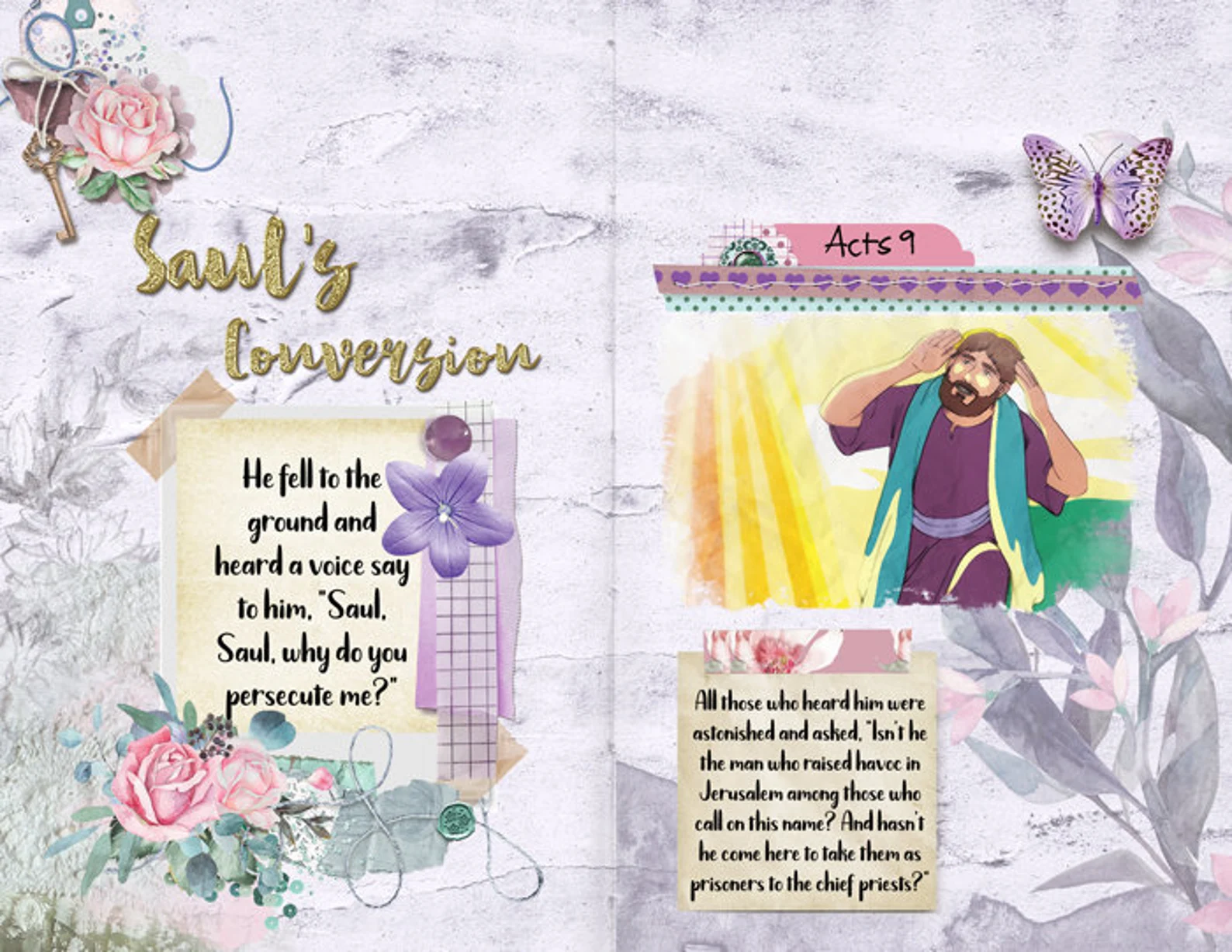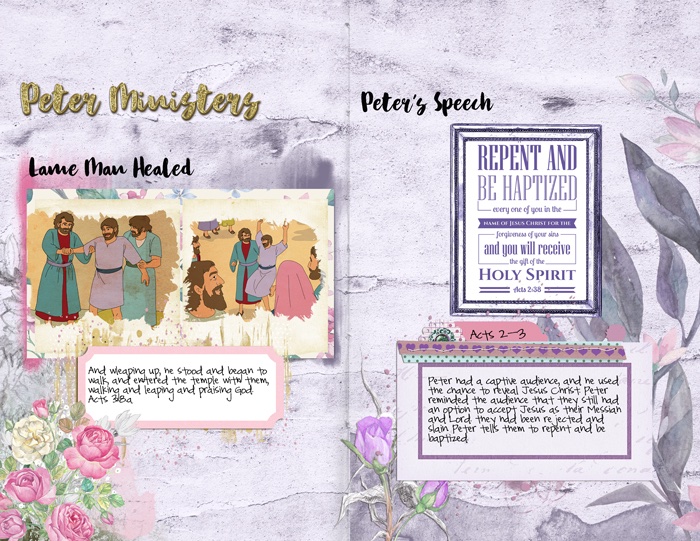 12 Bible Eras Reviews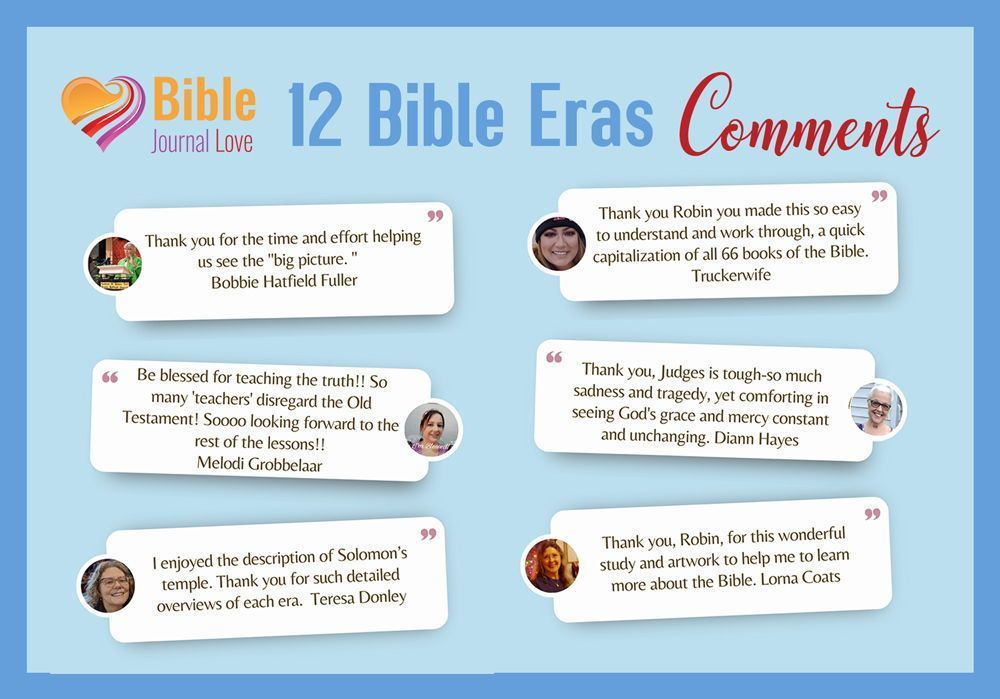 November Blog Train Freebie
Download the Nov Blog Train Freebie then go to Digitalscrabook.com forum to download more freebies created in the same color pallet.